Get off the tourist track, out of the city, and experience another Japan
From cycling across islands in the Seto Inland Sea to cooking classes in the Japanese countryside, we help you explore the real Japan. Experience, not just observe, parts of Japan that most travellers don't see and interact with the locals who make these places so wonderful. Our tours are based on Shikoku, the least visited of the four main islands of Japan. We help you truly discover this hidden Japan, we help you see Japan differently.

Had an amazing experience with Hidden Japan Travel. My husband and I did their self-guided Shimanami Kaido cycling tour and we had such a great time that we then did their Soba Making tour. Both unique and interesting experiences that were the highlight of our trip to Japan. Highly recommend.
DianaW
Tripadvisor Nov 2019 | UK
Five stars? Hidden Travel Japan deserve six! Our three days on the Shimanami Kaido were sublime – the perfect blend of independence with the reassurance of local back up if needed. We cannot recommend Hidden Japan Travel highly enough. We hope to travel with them again in future. It's all true. It's wonderful! Contact Hidden Japan Travel NOW, book your trip and see what we all mean!
Alwrites
Tripadvisor Dec 2019 | UK 
I really cannot say enough about what a great trip Miho and Sam put together. Communication and booking were quick and efficient with all my questions answered promptly and thoroughly.
I have seen group tours of the Shimanani Kaido going for, literally, ten times the cost of Hidden Japan's self-guided tour. Those are a waste of money. THIS is the way to travel, and I can't imagine better people to arrange the trip.
Thank you, Miho and Sam! My three days riding from Honshu to Shikoku were the highlight of my two weeks in Japan.
grrDoha
Tripadvisor Oct 2019 | Qatar
This tour was the big surprise on our first trip of Japan. We were passing through Shikoku-only spending two days there enroute to other destinations and chose this tour as a quick way to see this area. Miho's tour was so all-around terrific that our visit to Matsuyama was a major highlight of our entire trip! We experienced so many things on this 5+ hour tour–from visiting a small port village, to several amazing food stops, a haiku tea garden, onsen foot bath, sake tasting. We did all this, leisurely biking from one place to the next, and stopping to chat with people along the way. 
Sue_G_10
Tripadvisor Jun 2019 | USA
In my search for a tour in Matsyama, I found "Hidden Japan Travel". What a find! Miho & Sam suggested a custom tour for our day. Our day was so organized and perfectly planned.
Email Miho and Sam and they will put together the best day for you. I hope to return and do some more biking with Hidden Japan Travel. Thanks so much.
LyndaG
Tripadvisor Jun 2019 | Canada
This excursion [was] the best I've ever had.
Hidden Japan Travel took care of everything.
The amount of culture and history we were able to fit in a day was staggering. Our guide, Miho was very knowledgeable.  She answered all of our questions as we had them.
The surprise birthday party was perfect. An amazing tasting cake was provided, candles, and surprise poppers! We sang Happy birthday and then ate the cake and drank the provided sake, which was also the best sake I've ever had.
Thank you Hidden Japan Travel for the private tour of Matsuyama. I've fallen in love with your city and want to visit again.
Amber L
Tripadvisor Jun 2019 | USA
We booked a private tour for our stop in Matsuyama while on a cruise aboard the Diamond Princess. Miho was an excellent guide and we enjoyed our day immensely. We have been on multiple cruises and excursions. This was hands down the best excursion ever. Thanks hiddentraveljapan for an unforgettable day.
Keith H
Tripadvisor May 2019 | USA
My partner Louise and I took the Food and Culture tour of Matsuyama. The tour is very well designed, and the real bonus is that you are off the beaten tourist path and Miho, being a local, makes all the right connections. We thoroughly enjoyed the tour.
Miho is a top guide and delivers great value for money and is flexible to your interests. W
e highly recommend this tour – this was one of the most interesting days we spent in our 3 weeks of travel in Japan

MATRID
Tripadvisor April 2019 | USA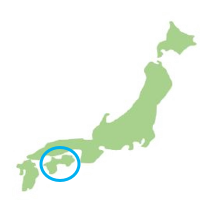 We design tours with one principle in mind – to help you experience the beauty of Shikoku. Explore small islands, deserted beaches, and overgrown mountain trails. Eat at local restaurants, stay in small family-run traditional inns, and chat to locals. This is another Japan, one that few get to see.
We're based on Shikoku – the most remote island of Japan, where oranges are sold on the roadside, and people greet you as you cycle by. If you've seen Tokyo and Kyoto, if you're ready to experience a different Japan, we've got the perfect plan for you.
To see how a journey to Shikoku could fit within your trip to Japan, click here.
For information about getting to and away from Shikoku, click here.
Here are two of our tours. Want to see more? Click "ALL TOURS" below.
HIGHLIGHTS OF SHIKOKU CYCLING
CYCLE & SEA KAYAK THE SHIMANAMI
TRAVEL AT YOUR OWN PACE
Good travel isn't about checking places off lists or being led to the next "must see". To give you the freedom to truly explore this beautiful environment, we offer small group or private guided or self-guided tours.

If a tour is self-guided, we provide a ton of support and information to make sure you have a fantastic time. But we want you to have an experience that's unique, so we leave the decision-making up to you!
WE TAKE CARE OF EVERYTHING
Exploring rural Japan can be a challenge. We take care of everything so you can have the time of your life.
Some tours have local English-speaking guides. For these, we give instructions on where and when to meet. We make all reservations and provide all equipment.
Some of our tours are self-guided. We make all your reservations and provide everything you need. We meet you at the start of your tour. If it's a multiday tour we take care of your bags and transfer them to you hotel. We're always close by in case you need help. We can lend you a phone and have handmade English maps full our our local knowledge to make sure you have the best time.
All this allows you to relax with peace of mind and fully enjoy yourself.
We know shikoku better than anyone
We are locals and we are passionate about showing off our home and the places we love. We've spent years getting to know this island – the people, the places, the beautiful landscape.
Our goal is for you to love Shikoku as much as we do, and we're confident that you will.