Experience the breath-taking beauty of the Seto Inland Sea as you journey by kayak and bicycle on this three-day adventure.
3/5 – Suitable for people who are regularly active and in good fitness.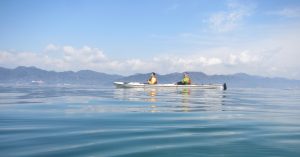 Leave the city behind as you venture into rural Japan, experiencing the best that the Seto Inland Sea has to offer – dramatic landscapes, epic bridges, beautiful seascapes, great accommodation, and fantastic local cuisine. This is the only sea kayaking and cycling tour in the area and is the perfect way to truly experience the Shimanami…from the sea and the road. It's perfect for those who love the outdoors and adventure, but also want to experience traditional hotels and interact with locals.
This tour lasts 3 days and 2 nights, with two days of cycling and one day of sea kayaking. The tour starts in Onomichi, near Hiroshima and finishes on the other side of the Inland Sea, in Imabari on the island of Shikoku. To find out more about the Shimanami Kaido, click here. In total, it's a 70km journey, but split over three days there is plenty of time to find remote beaches to swim, visit local temples, or ring Buddhist prayer bells on the top of a mountain.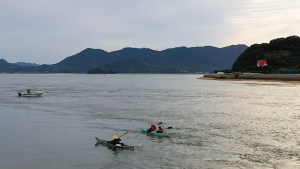 The sea kayaking is led by an experienced local guide who takes you from one island to another. The cycling is self-guided, but we provide you with an information booklet and maps detailing the best spots on the islands. These are places that we've found from our many years of experience exploring this area and talking to the people who live here. This means that you have enough information to ensure you have a great time, but you also have enough freedom to explore the islands at your own pace.
We use local inns in beautiful locations that serve exceptional food from the area. For example, you might stay in a minshuku owned by a fisherman who serves what he catches that day, or a small traditional ryokan a few feet from the sea with incredible views of the sunrise.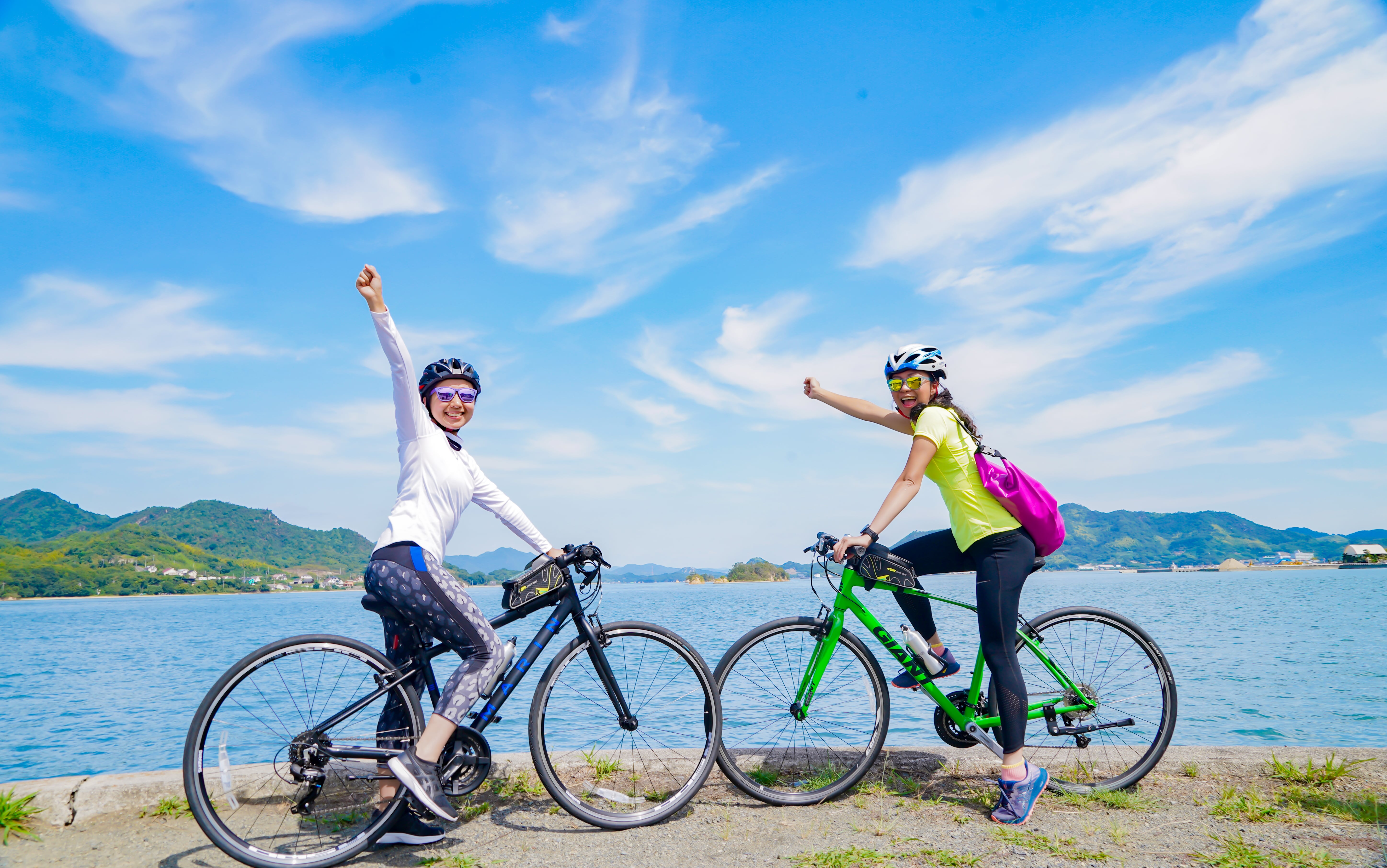 You will be fully supported. We take care of all bookings, luggage transfer, and provide quality cross bikes and helmets. We're also close by in case you have any trouble and we move your luggage from one hotel to the next. We can also provide you with a phone if needed, so that you can access our maps and get in touch if you need our help.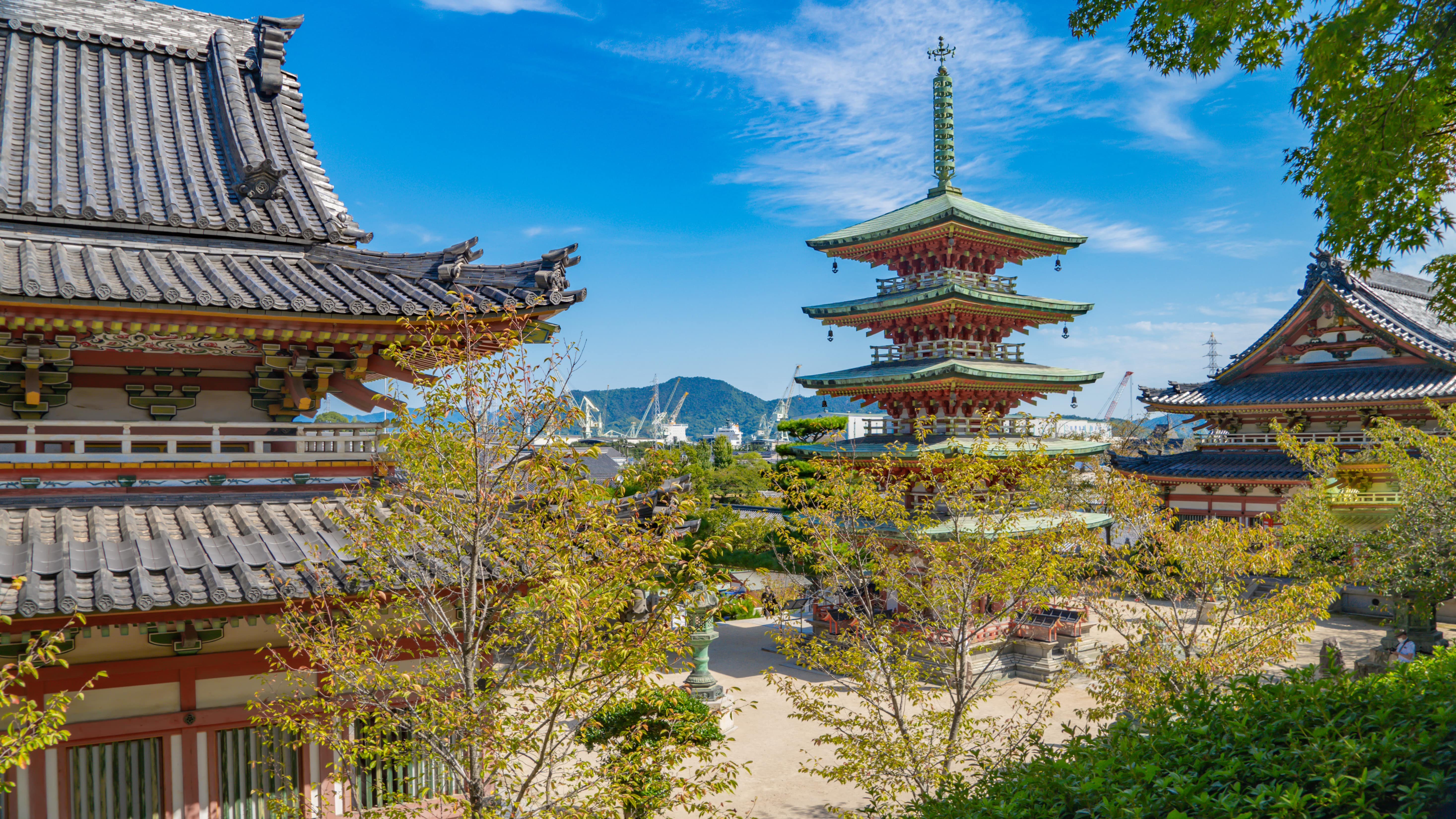 • sea Kayak rental and guiding fees
• bike and helmet rental
• two nights at traditional Japanese inns
• dinner (first and second night)
• breakfast (second and third morning)
• support while cycling
• transport fees while on the tour
• luggage transfer
• custom guidebook with maps and information about the area
• a phone in case of emergency
• a water bottle
2 nights/3 days
Day 1: Meet at Onomichi train station and travel to the start of the sea kayaking. Meet your guide and learn how to kayak, then head out to sea, following your guide. You'll stop along the way for some lunch, and then carry on to your accommodation. In total, it's about 6 hours on the water. When you get to your accommodation, your bags will be waiting for you and your dinner will be ordered.
Day 2: After breakfast, we'll meet you to give you your bikes and helmets. You'll then set out for a day on the road. There's approximately 30kms of cycling on the second day with lots of opportunities for detours – temples, beaches, mountains, and street food. Arriving at your accommodation, you'll once again find your bags and a spectacular dinner of local specialities waiting for you.
Day 3: Once you've finished breakfast, you'll head out for your last day on the bike. You will again cycle through the Japanese countryside, over dramatic bridges, and through incredible nature. There's about 30kms of cycling, after which you will arrive at Imabari train station, where we'll be waiting with your luggage and a smile. From there, you can travel farther into Shikoku, take a train back to Honshu (by train to Okayama) or journey to Hiroshima by boat (after a short train ride).
Goal
Finish at Imabari Station
85,000 yen per adult
57,000 yen per child (12 and under)