Matsuyama Food and Culture Tour
Guided Tour
Yes, this is a food tour – the only food tour in Matsuyama – but it is more than that.  We help you to explore real Japan, to cycle through the Japanese countryside, to experience local culture, to taste delicious local cuisine, to write haiku, to drink local sake…
ABOUT THIS TOUR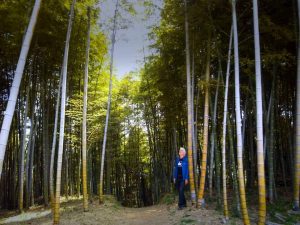 ​There's no better way to get inside Japan than to visit a city like Matsuyama. The city is off the beaten track, not your average tourist trap. It offers wonderful opportunities to experience traditional Japanese culture and eat great local food. It is  quintessentially Japanese – beautiful bamboo forests, ancient Buddhist temples, fabulous hot springs. We're biased of course, but we think our private Matsuyama Food and Culture Tour is the perfect way to see this hidden gem. Yes, this is a food tour – the only food tour in Matsuyama – but it is more than that.  We help you to explore real Japan, to cycle through the Japanese countryside, to experience local culture, to taste delicious local cuisine, to write haiku, to drink local sake…
Read More
Matsuyama Food and Culture Tour
Tour of Matsuyama
Duration: 2/3 day – from 11-5.
Difficulty: 2/5 – suitable for those with a basic level of fitness. We have e-bikes (subject to availability) if you need a helping hand.
Price: Starting from 12,500 JPY (click here to see how much this is in other currencies)
Group size: We can work with groups of most sizes, from couples to larger groups.
Adults (12+) – 15,000 yen per person based on shared room.
Children (under 12) – 8,000 yen per person.
After reading the Terms & Conditions, click the Enquire about this Tour button and submit the form.
We will get back to you to confirm your reservation and send you a registration form.
Once you've sent this back to us, we'll arrange for payment of your deposit, which is 10% of the trip price. We accept credit cards and wire transfer.
Full payment is due 21 days prior to the first day of the trip.
Please click
here
for our terms and conditions.
This is a private tour and we are happy to work with small groups 2-8 (if you have a group larger than this and want to take the tour with more people, please let us know and we'll see what we can do).
All tours are led by a guide who was born and raised in this part of Japan and who speaks English.
Bikes, helmets, and water bottles are provided.
Matsuyama Food and Culture Tour
15 kms |
Mostly flat |
Bamboo forests, old narrow streets, a tea garden |
Local cuisine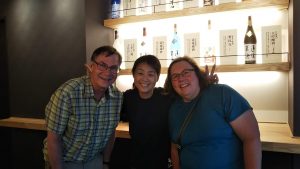 Meet at a train station near Matsuyama. We'll start by walking through a bamboo forest to a viewpoint overlooking the Seto Inland Sea. You'll visit two local restaurants to sample regional cuisine, then explore the small streets of an old neibourhood and visit the ancient tea garden of a haiku poet for a cup of green tea. You'll then jump back on the bike for a short ride across town to the historic Dogo neighbourhood for a foot bath, and walk through the local craft shops, and a drink in a sake bar. It's the perfect way to explore the hidden side of Matsuyama and gain a deeper understanding of Japanese life.
I give this Matsuyama tour 5/5. I enjoyed it so much. I loved seeing this city by bike. We saw so many places in a short time and had great food!
Anna
Germany
This tour of Matsuyama was the big surprise on our first trip of Japan. We were passing through Shikoku. Miho's tour was so all-around terrific that our visit to Matsuyama was a major highlight of our entire trip! We experienced so many things on this 5+ hour tour –  a small port village, several amazing food stops, a haiku tea garden, onsen foot bath, sake tasting. We did all this, leisurely biking from one place to the next, and stopping to chat with people along the way.
Sue
USA
Loved the Matsuyama Food and Culture Tour. I saw so much in one day, took loads of pictures and have great memories. I could ask questions to our guide, Miho, who was great. We saw lots of local spots and had AMAZING food.
Tom
USA
We spent 3 weeks touring Tokyo, the south and Hidden Japan Travel of 
Matsuyama
 was the best tour of all. So many sights!
Donald
USA
AFTER YOUR TOUR, WHY NOT…
Matsuyama Food & Culture Tour Contact Form