Rent camping gear on shikoku
Price from
8,000 JPY/Night
Duration
As long as needed
Rent all the camping gear you need to explore the natural beauty of Shikoku at your own pace.
Quality
Equipment

Self Guided

Choose Dates
ABOUT THIS TOUR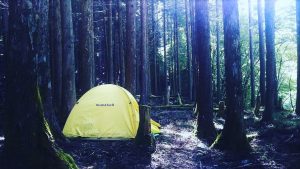 Unzip the tent, restart the fire, make a cup of coffee, and pull up a chair…there's nothing better and Shikoku is a haven for camping. When we're not running tours, you'll find us camping on the slopes of Mt Tsurugi, the islands of the Seto Inland Sea, or the beaches facing the Pacific Ocean. We love to camp here – this island is our 5-billion-star hotel – and we can help you get out to experience it.
Read More
Duration: From as short as one night to as long as needed.
Difficulty: You choose. We can introduce you to a range of sites, from family oriented campistes to mountain-top escapes.
Price: Calculated per night based on the gear you need.
Gear: We have a range of camping gear – tents, sleeping gear, cooking equipment, lighting, fire pits…pretty much whatever you need.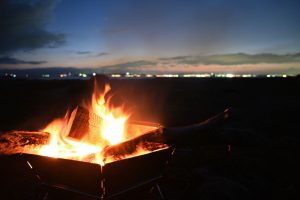 Camping gear rental – we have tents, sleeping mats, sleeping bags, chairs, fire pits, and cooking equipment. Rent only what you need.
We'll give you our ebook – The 10 Best Free Campsites on Shikoku.
If you're arriving in Matsuyama, we can bring the gear to you.
Perfect if you have or are renting a car.
Price will depend on the items you need. Please contact us for more details.
After reading the Terms & Conditions, click the Enquire about this Tour button and submit the form.
We will get back to you to with a form so you can choose your gear.
Once you've sent this back to us, we'll give you a quote and arrange for payment of your deposit, which is 10% of the trip price. We accept credit cards and wire transfer.
Full payment is due 21 days prior to the first day of the trip.
Please click here for our terms and conditions.
Once you tell us what you want, we'll get everything ready for you. You then come to Matsuyama and pick it up. We can drop it to Matsuyama Airport if that's easier for you. We can also deliver your gear to other parts of Shikoku for an additional fee.  
AFTER YOUR TOUR, WHY NOT…
MATSUYAMA FOOD AND CULTURE
Rent camping gear Contact Form
Interested in renting camping gear?