Rent all the camping gear you need and explore the natural beauty of Shikoku at your own pace.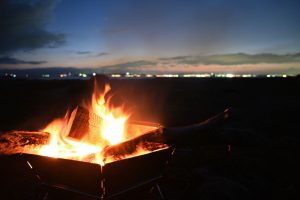 Camping gear rental – we have tents, sleeping mats, sleeping bags, chairs, fire pits, and cooking equipment. Rent only what you need.
We'll give you our ebook – The 10 Best Free Campsites on Shikoku.
If you're arriving in Matsuyama, we can bring the gear to you.
Perfect if you have or are renting a car.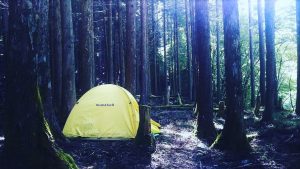 Unzip the tent, restart the fire, make a cup of coffee, and pull up a chair…there's nothing better and Shikoku is a haven for camping. When we're not running tours, you'll find us camping on the slopes of Mt Tsurugi, the islands of the Seto Inland Sea, or the beaches facing the Pacific Ocean. We love to camp here – this island is our 5-billion-star hotel – and we can help you get out to experience it.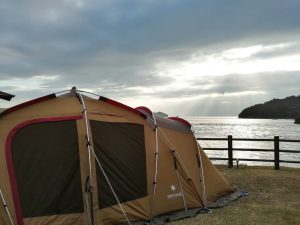 We know it's difficult to bring all the gear on a train or plane. We know that if you're travelling in Japan you might not have your gear with you. We know it's a waste to buy new gear for only a couple of days of camping. We're here to help. We have everything you need: tents of various sizes (from 2 person to larger family-sized tents), portable fire pits, camp beds and sleeping mats, sleeping bags, and cooking equipment. You choose what you need, we prepare it, we then either meet you or you come to pick it up, have an amazing time camping, bring it back to us, and go back to civilisation.
We'll also give you a copy of our ebook, The 10 Best Free Campsites on Shikoku. This is a collection of our favourite ten spots compiled from our years of experience here. Renting camping gear works particularly well if you have a car. If you'd like to rent a car, we can help with that, so please let us know. ​
Camping gear can be rented subject to availability all year round…although it gets a little chilly in the winter!
Price will depend on the items you need. Please contact us for more details.
Interested in renting camping gear?