Highlights of Shikoku Cycling
Small Group | Scheduled Tour
A 6-day 5-night guided and fully supported cycling tour across Japan's remotest island. Experience outrageous beauty, fascinating history, and enchanting culture as you cross bridges, climb into the mountains, explore temples, journey through cities and small villages, stay in traditional accommodation, and eat outstanding cuisine. This is one of our favourite tours! 
Quality
Bikes

Local Guides

Small Groups

Fantastic Accommodation

Fully Supported

Authentic Experiences
ABOUT THIS TOUR
Explore Shikoku and the best cycling that Japan has to offer. Unbelievable landscapes, epic bridges, challenging climbs, cinematic seascapes, great accommodation, and stunning local cuisine, this six-day tour takes you through the heart of Shikoku and visits the natural and cultural highlights of the island. It's perfect for those who love cycling and want to experience the varied beauty of Shikoku, Japan's best kept secret.
This tour lasts 6 days and 5 nights, with cycling on every day and plenty of time to enjoy the villages, towns and cities through which we pass. The tour starts in Onomichi, on the shores of the Seto Inland Sea, from there we journey out onto the Shimanami Kaido (find out more about the Shimanami Kaido by clicking here).
Read More
Duration: 6 days, 5 nights
Difficulty: 4/5 – Suitable for people who frequently cycle and who don't hate hills. We have e-bikes (subject to availability) if you need a helping hand.
Price: Starting from 190,000 JPY (click here to see how much this is in other currencies)
Group size: Generally 4-6 guests (contact us for smaller or larger private tours)
From 200,000 yen/person based on shared twin room.
There is no fee for single travellers. You will share a room with another group member. If you require a single room, there will be an additional supplement.
We need a minimum of 4 to run the tour.
We generally like to keep group size under six. Get in touch for larger groups.
We can run the tour for smaller groups who want a private tour. Please enquire for prices. 
After reading the Terms & Conditions, click the Enquire about this Tour button and submit the form.
We will get back to you to confirm your reservation and send you a registration form.
Once you've sent this back to us, we'll arrange for payment of your deposit, which is 10% of the trip price. We accept credit cards and wire transfer.
Full payment is due 21 days prior to the first day of the trip.
Please click here for our terms and conditions.
Day 1: The Shimanami Kaido
65 kms | Rolling hills | Next to the sea | Lunch & Dinner | Western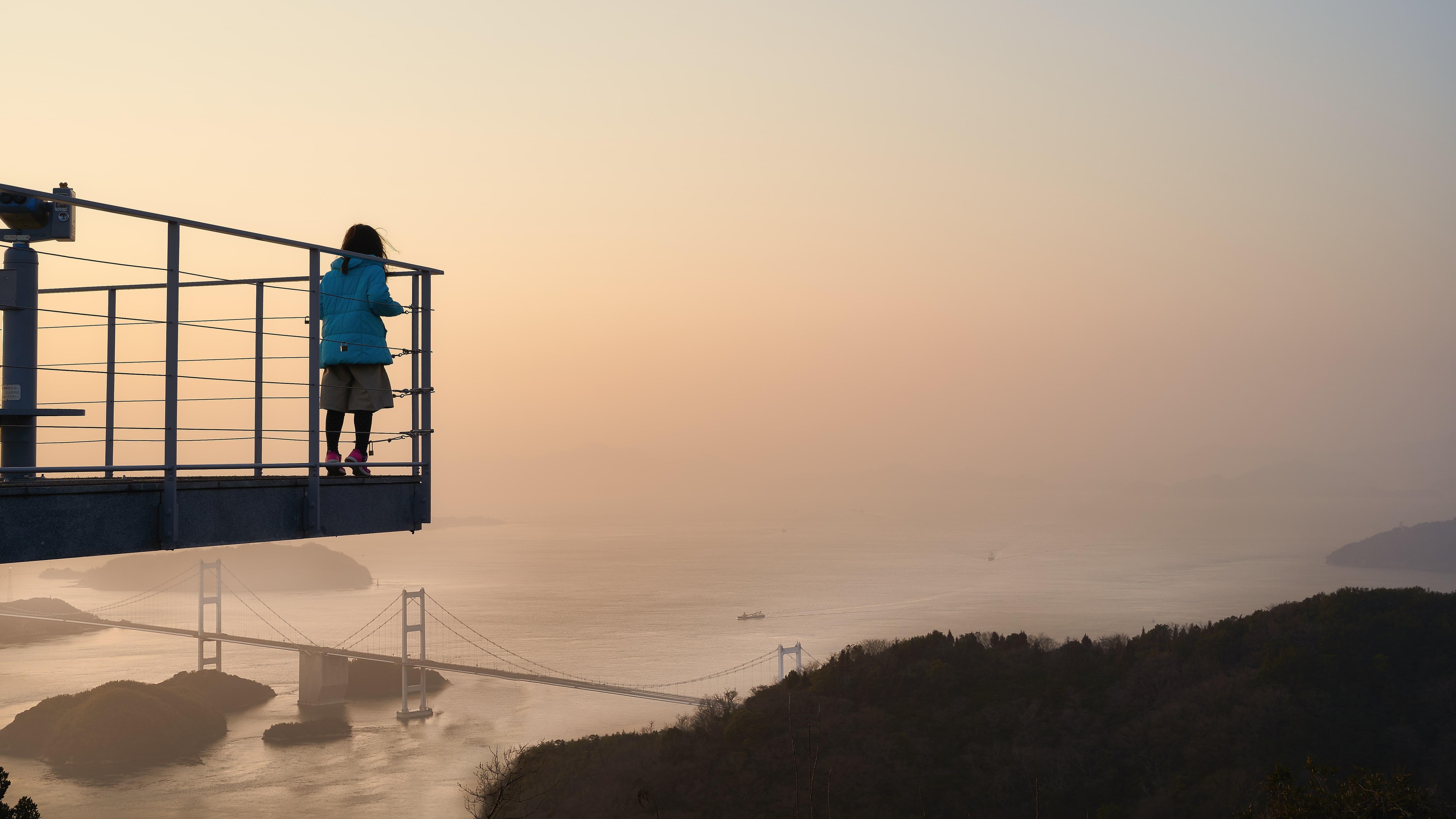 Meet at Onomichi train station and ride out on the Shimanami Kaido. Cross 6 islands and stay in a hotel overlooking the Seto Inland Sea. Onomichi is accessible by bullet train and close to Hiroshima Airport (click here to learn about cheap internal flights). Contact us if you require pick up. We can also organise accommodation in Onomichi the night before the tour if needed.
Day 2: Matsuyama
55 kms | Mostly flat | Next to the sea with hill climb options | Breakfast & Lunch | Western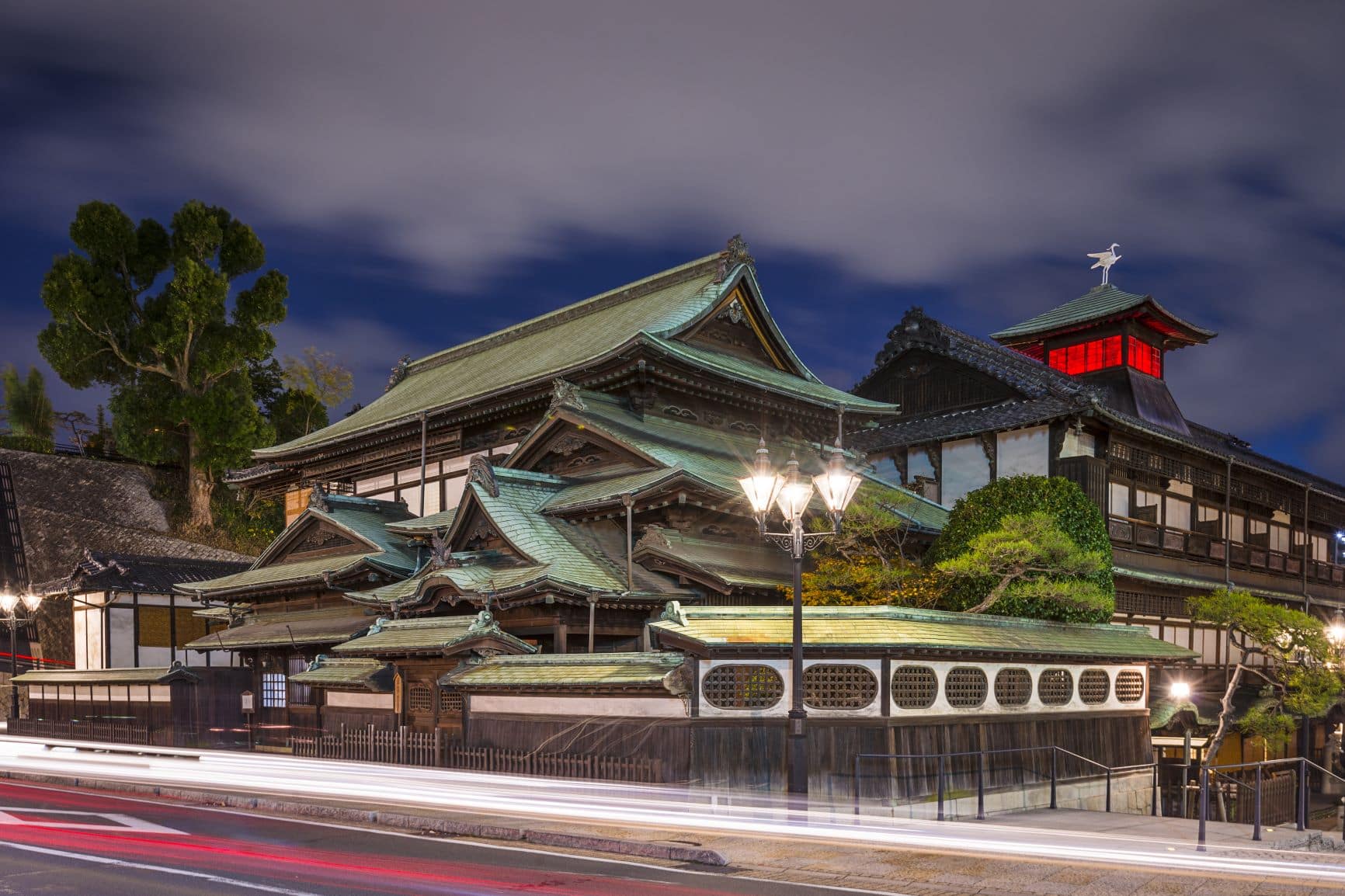 Cycle along the coast to the city of Matsuyama. Stay in the historic Dogo hot spring area, with the oldest hot spring in Japan. There are opportunities for night tours of the Dogo area, sake tasting, visiting Matsuyama castle, or having dinner with a local family.
Day 3: The Shikoku Mountains
Day 4: Kochi
Day 5: The Iya Valley
75 kms | Climbing | Into the mountains | Breakfast, Lunch & Dinner | Japanese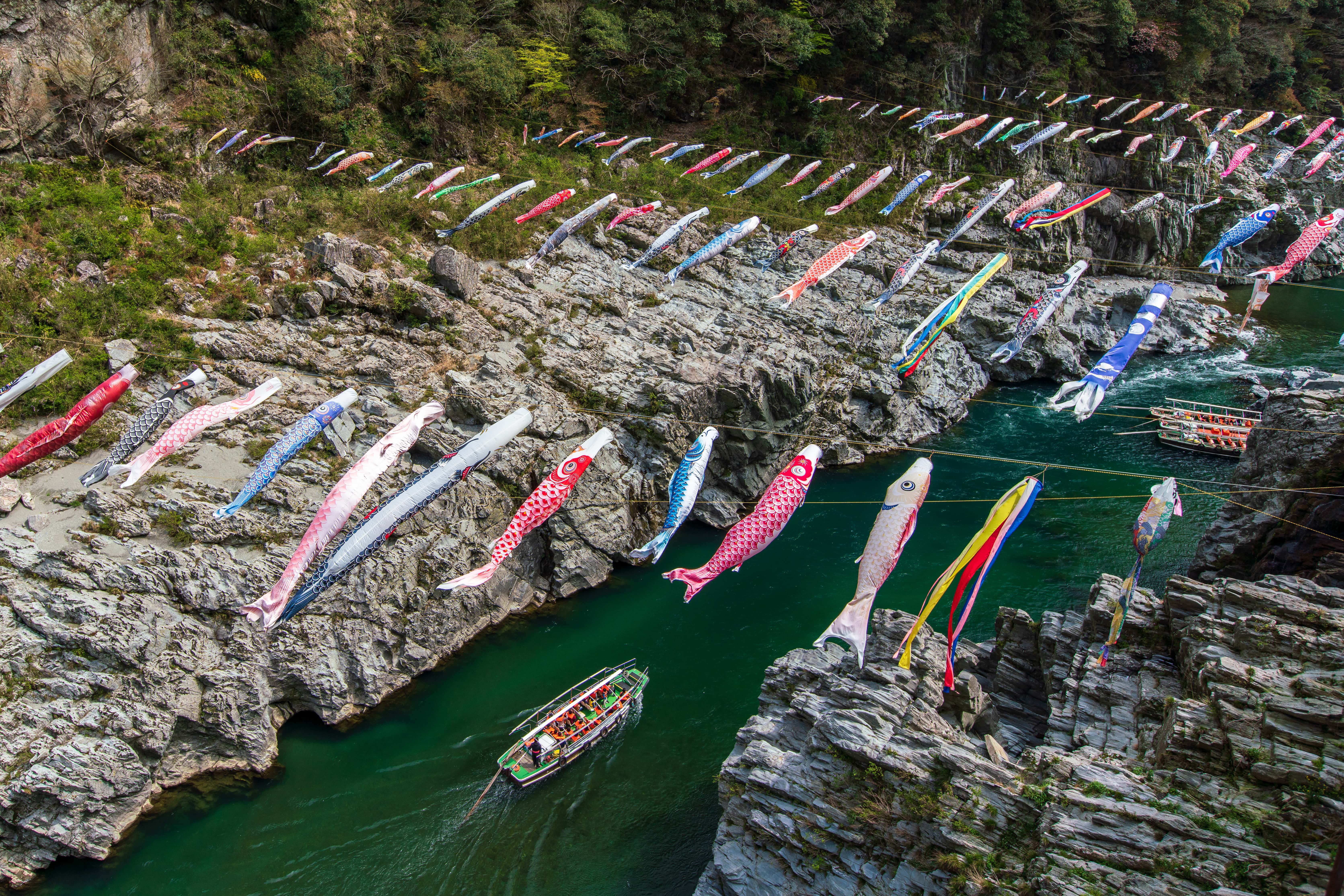 Cycle out of the city and up into the celebrated Iya Valley. A fun climb rewards outrageous landscapes. Cycle down the valley surrounded with terraced rice fields and walk across the famous vine bridges of the Heike warriors. Stay in a traditional Japanese inn with a funicular railway to a riverside bath.
Day 6: Konpira Shrine
50 kms | Mostly downhill | Leave the mountains | Breakfast & Lunch | Final day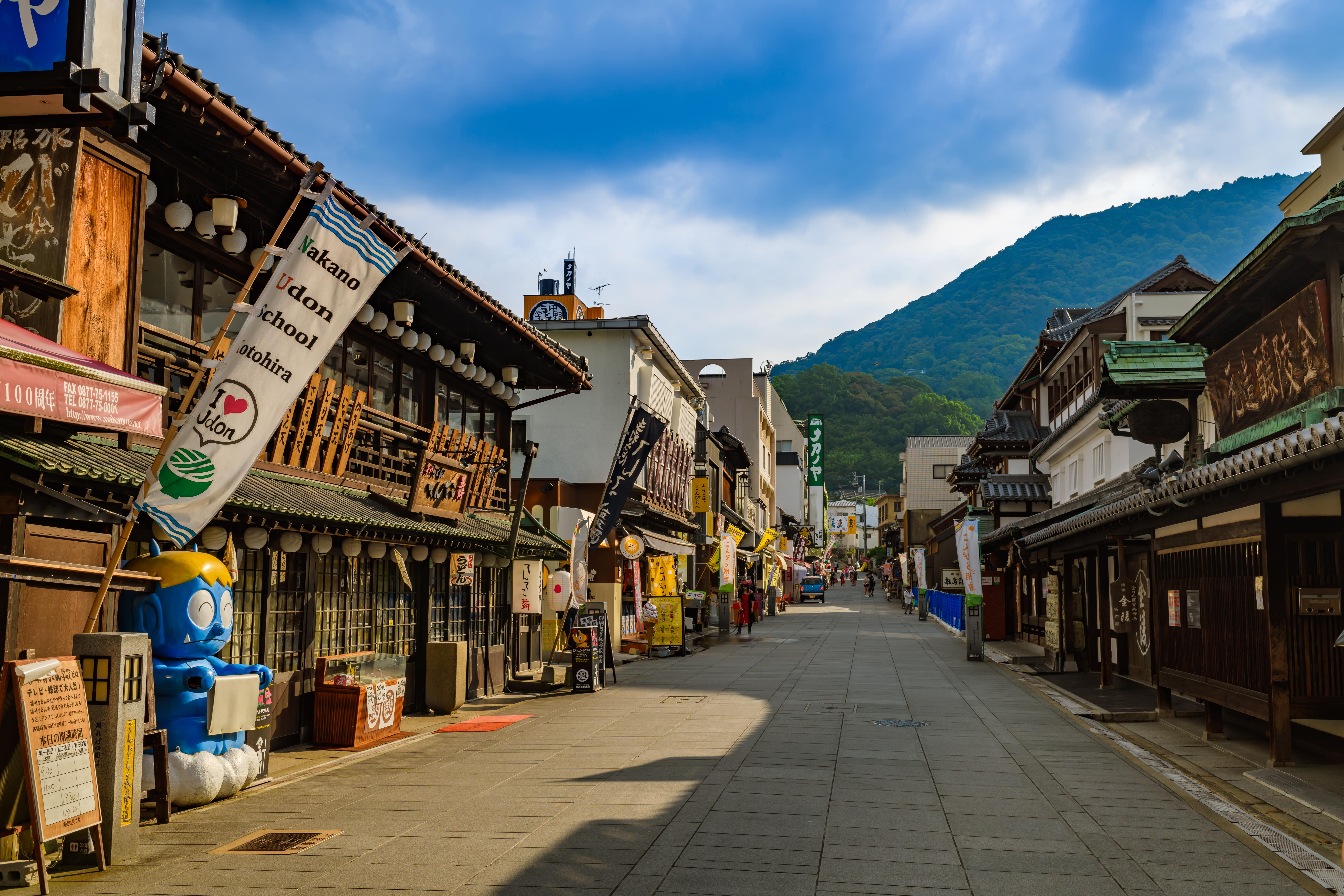 Journey out of the Iya Valley and learn to make a local cuisine for lunch. Then cycle to the acclaimed Konpira Shrine, a popular area and our final highlight. After exploring the shrine, we share a drink and reflect on our six-day journey into hidden Japan. There are train stations nearby that connect with the bullet train. Alternatively, Takamatsu Airport is a few kms away (click here to learn about cheap internal flights). Let us know if you require airport transfer or would like us to organise accommodation for the final night.